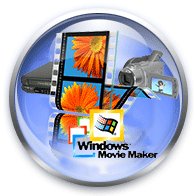 In this Course you can Complete Learn Windows Movie Maker (Basic Level to Advanced Level) in Urdu Language OR Hindi Language with Video Tutorials By Sir Muhammad Niaz. You can Create and share great movies learn how to create, edit and add special effects to your home movies and then how to share them with friends and family.
Windows Movie Maker is a basic video creating and editing software. It Contains features such as effects, transitions, titles, credit, audio track, timeline narration, and AutoMovie. New effects and transitions can be made and existing ones can be modified using XML code.
Learn Windows Movie Maker
Topic List (Click on any lesson and Watch Video tutorial)
مطلوبہ سبق پہ کلک کریں نئی پوسٹ میں اسکی وڈیوز آجائےگی۔
1. Introduction
2. Tour of Windows Movie Maker
3. Import Pictures
4. Add Narration or Recording Sound
5. Working with Pictures and Music
6. Save and Open Project
7. Save Movie as Slideshow of Pictures
8. Make Music Album
9. Import Videos
10. Working with Video and Audio
11. Add Video Effects
12. Add Video Transitions
13. Add Text on Video
14. Make Titles OR Credits
15. Add Watermark into Movie
16. Save Movie File
17. Make an AutoMovie
18. Installation of Any Video Converter
19. Convert Movie into Avi Format
20. Convert Movie for Mobile
Thank you for Watching these videos, i hope you learn alot from them. Kindly share this Knowledge with your Friends to be a part of this chain of learning and spread this knowledge to others.
Windows Movie Maker All version Download Links
Watch
,
Learn
and
Share
with Your Friends
a
n
d
Remember me in your Prayers