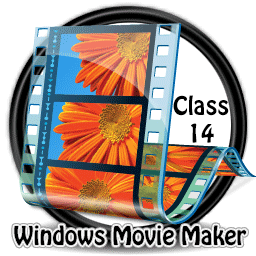 This is Windows Movie Maker Topic 14, in this video learning tutorial you can learn how to Make Title in Movie, How to Create Credits in Movie in Windows Movie Maker Software in Urdu Language and Hindi Language by Sir Muhammad Niaz. In Windows Movie Maker you can add a title, your name, the date, credits, and other text to your movie. You can add title text to various places in your movie: at the beginning or end, before or after a clip, or overlaying a clip. The title plays for the specified amount of time, either on the screen by itself or overlaying the video as it plays, and then the title disappears and the video clip or picture continues.
Following are Options for Make Title OR Credits in Window Movie Maker Software:
Add title at the beginning of the movie.
Add title before the selected clips on the timeline.
Add title on the selected clip in the timeline.
Add title after the selected clip in the timeline.
Add credits at the end of the movie.
Titles and Credits
Windows Movie Maker Topic Homepage – Windows Movie Maker Download Link