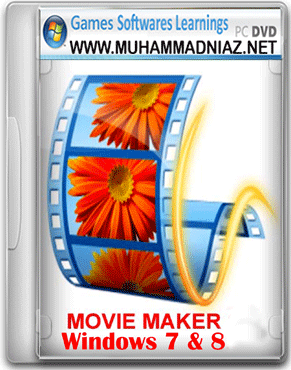 Windows Movie Maker is a useful tool that is a video editor and creator all in one.
If you think that creating a video with your photos is too complicated, think again and take a look at Windows Movie Maker.
Introduction
This easy-to-use movie maker software lets you create completely customizable multimedia presentations that include not only your best shots and favorite video clips, but also some nice video and transition effects that will add a professional touch.
How to use
Windows Movie Maker is really simple to use: import all the media you'd like to use (images, video files and even video captured in real time) and drag it onto the timeline. Add as many effects as you like, and check how everything looks in the preview window. There's even a special tool in Windows Movie Maker that lets you add titles and credits to your movie.
Additional features
Once your work is finished, Windows Movie Maker lets you export the video to several different formats, depending on where you want to use it: publishing it on a website, recording it to a CD or simply saving it to your hard drive are some of the options included.
That said, bear in mind that Windows Movie Maker is intended for people with little or no movie making experience, which means that more advanced users may find it a bit too limiting.
With Windows Movie Maker you can easily create video presentations with your favorite photos, video clips and some nice transition effects.
Make your own movie using Windows Movie Maker . Convert your photos and videos into finished movies. Add special effects, transitions, sound and signatures to tell your story.

Windows Movie Maker Key features:
• With Windows Movie Maker, it's easy to organize and select the photos and videos you want to use in your movie.
• With Windows Movie Maker you can add text, transitions, effects, and more. Change as much as you like, or let Movie Maker do it for you.
• Share your movie on your favorite sites including YouTube, Facebook, Windows Live SkyDrive and many more, right from Windows Movie Maker.
What you can do in Windows Movie Maker:
• Try the Auto-Movie theme. Just select the photos and videos you want to use and Movie Maker does the rest.
• Share with friends. Once your movie is ready, you can easily post it to popular social media and video sharing sites.
• Add your photos and videos. Import photos and videos from your computer or camera into Movie Maker to start making movies.
• Edit video. Make your movie the way you want with editing tools that make it easy to trim, split and speed up or slow down your movie.
• Edit audio. Add and edit the soundtrack of your movie. Volume control, music fade, start and end, and more.

Operating System (Windows): Windows Vista, Windows 7, Windows 8, Windows 8.1, Windows 10, Windows 11

Free Learn Complete Windows Movie Maker in (Urdu/Hindi)

for more visit= www.muhammadniaz.net
Download Links Here