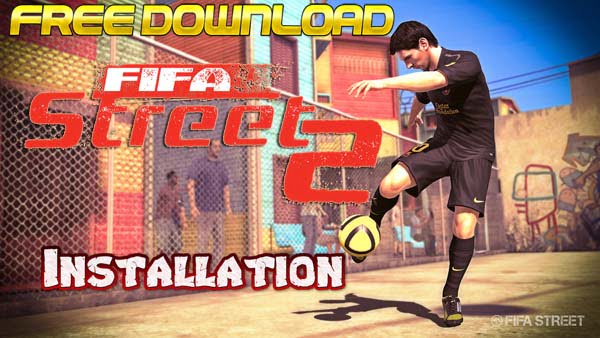 In this video tutorial you can learn how to Free Download, How to Install FIFA Street 2 PlayStation Game on PC & Laptop in Urdu Language OR Hindi Language. You can also learn about WinRAR, System Requirements, Processor, RAM, Graphics Card, Storage disk size, Operating System and many more so watch Learn and also share with your Friends.
Play an amazing football game on the streets and discover and use new moves and tricks that you can't find in the official games in FIFA Street 2! Learn various tricks and be the first to score the required number to win the match! Good luck and have fun!
FIFA Street 2 is a sports football video game that was released back in 2006 and is a direct sequel to the game FIFA Street. Released to various gaming systems including Nintendo DS, the FIFA Street 2 is unlike your regular football and soccer games. This game is based on the unofficial Street Football game where the rules and game mechanics are generally the same as the official matches, but with a few irregular moves and rules that make the game a lot more interesting.
FIFA Street 2 Installation

Download Links= Game – Driver Booster Pro – WinRAR – IDM