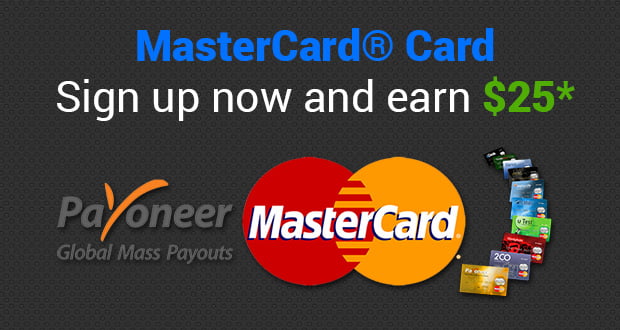 In this video Learning tutorial you can learn how to Create Payoneer Bank Account in Urdu OR Hindi Language By Sir Muhammad Niaz. Millions of freelancers, online sellers, affiliates and small businesses worldwide use Payoneer to get paid by US and EU companies. Complete suite for managing global payouts on a massive scale. Send payments to your beneficiaries in 200+ countries and 100+ currencies through a variety of flexible payment methods. Refer Your Friends & Get Paid $25 for each referral Even better, your friends will earn $25 too. Start inviting your friends today! Click on this Link for Create Payoneer Account 
Get paid by your global clients easily and at low cost with Payoneer!

Collect payments from marketplaces like Upwork and Fiverr with Payoneer!

Bill your global clients and get paid directly with Payoneer!

Working on freelance platforms? Get paid with Payoneer!

Payoneer makes it easy for professionals to collect payments from their global clients

Sign up for a FREE Payoneer account and start collecting global payments!

Bill your clients, send payment reminders and collect payments easily with Payoneer!

Bill your clients worldwide, collect funds in your local bank account!