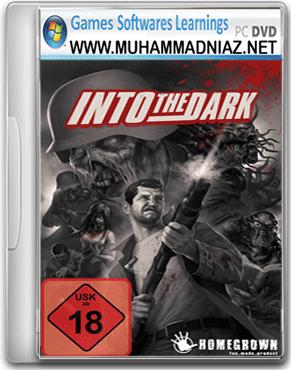 Into the Dark is an adventure, shooter and an RPG. With a ground-breaking atmosphere, award-winning storytelling and a heavily updated Graphics Engine, the next Homegrown Game is closing in. Into The Dark follows Pete O'Brannon, a jaded private investigator who uses dubious methods to obtain information for the largest insurance company on America's East Coast. His latest case leads him to an isolated New England cabin where he encounters much more than he bargained for. Now Pete must find a way to escape the madness.
Into The Dark Game Features 
Into the Dark is a playable B-Movie, a trash experience composed out of 60% humor, 30% horror and 10% technical flaws. Enjoy!
11 Levels of pure madness
15 different guns & weaponized items
Soundtrack featuring NOx Arcana
67 puzzles
238 lovely clipping errors ²
35 sophisticated AI bugs ²
Guaranteed minimum of 10 crashes when playing through the game! ²
168 additional glitches ²
Play it as adventure, as shooter or as both!
Explore the levels with your Oculus Rift Kit in VR!
Optional Controller support (Xbox and 360 Controllers work fine)
Watch the full movie "Night of the living dead" in game!
Free Halloween Minigame – a new one each year!!




System= intel core i5 AMD Phenom 9550  2.4 GHz
RAM= 2 or 4 GB
Size= 662 MB
Storage= 7 GB 
Video Memory= Radeon 4800 or better 256 MB
OS= Windows 98 ME 2000 XP Vista 7 and Windows 8