WIth E3 losing popularity in recent years, the event was surprisingly canceled in 2022 for the first time in history. Part of the fall in popularity is that publishers now realize they can promote the games themselves with less effort for a fraction of the cost. Some publishers are still supporting the event, but many have chosen not to participate in E3, which could likely mean the end of the event. 
E3, short for the Electronic Entertainment Expo, is the biggest trade event for the video game industry and takes place yearly at the Los Angeles Convention Center. Unfortunately, there was no event in 2020 due to the pandemic, and the 2021 event was held online. Whether attendees like to play video games or play in their favorite online casino, the event is where game enthusiasts go to discover new and upcoming products, and developers attend to pre-sell shipments to retailers.
The ESRB recently confirmed that E3 would again be held digitally due to concerns about a new strain of the COVID-19 virus, but it now looks as if the ESA could decide to end plans for the annual event entirely. E3 would typically run around the middle of June. However, at the end of March of this year, industry insiders started to reveal that they received emails from ESA which said there would be no digital event in 2022.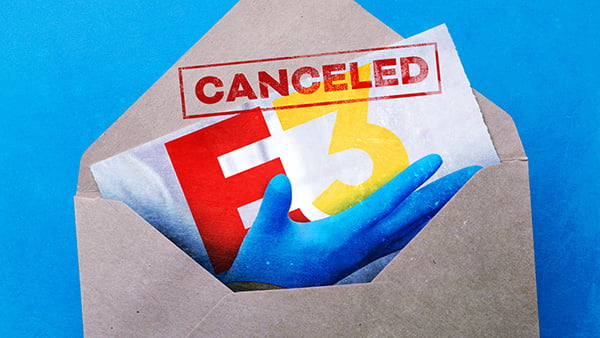 Publishers Choosing Other Options
Even without an official confirmation from ESA, publishers and developers are doing what they did last year, which is to hold their own independent live streams. They can also see about participating in the Future Games Show or Summer Games Fest, which will be held this year, but no official dates have been set. Many of the publishers that attend E3 may have opted for one of these shows instead, which means the cancellation of E3 could mean an end of the event for good. 
The declining popularity of E3 could have been why many publishers decided to skip the event. E3 has become more like an announcement season rather than a single event, as more companies do so without being officially involved with the ESA. 
EA Play Live also won't hold an event this season. The event traditionally ran in the days leading up to E3 week, but last year was held in July, more than a month after the online E3 event. So instead, the publisher has chosen to update the public about games when they're ready to be revealed, similar to Sony's State of Play spotlights. 
Microsoft, Nintendo and Sony to Miss Out – E3 Canceled for 2022
Microsoft and its game studios were the main highlights of E3 in 2021. With no E3 in 2022, it will probably do a live stream in June or work with its partners to do a show similar to E3 to feature its "big games." This makes more sense as there aren't many new Xbox Series X games slated to be released for the rest of the year. 
Nintendo hasn't officially announced if it is doing a Direct this year, which is normally held during the E3 window. The developer usually provides more details and announces a date much closer to the event's start. However, it should announce something soon, or at least an update on the release of some anticipated games later in the year. 
Sony and PlayStation Studios haven't participated in E3 for several years as they have set their own plan with their State of Play streams. However, that should not change this year, so PlayStation can be expected to skip any of the events in June. 
Many other big publishers usually have their own events, including Developer Digital, Ubisoft, and Square Enix. Wholesome games, which focuses on the market in India, has already confirmed an event will be held in June. In addition, other media sites such as GameSpot and IGN are expected to hold some type of event during the E3 window.