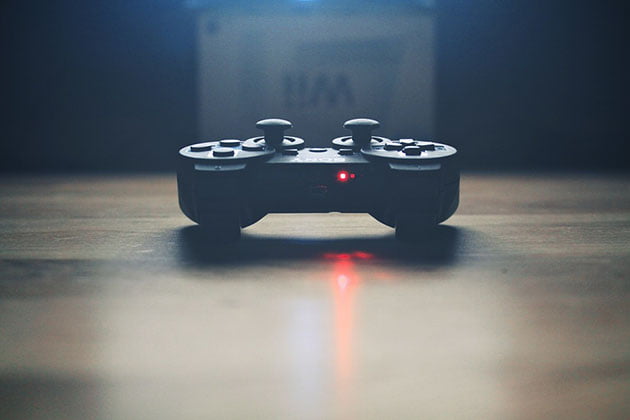 FIFA 22 is the 29th title in the franchise to arrive in homes, and for the first time, it does so with virtually no rivals.
Pro Evolution Soccer, Konami's flagship title, is no more. In its place is the online-only eFootball, but it has turned into a disaster, with Eurogamer calling the launch bizarre. With just a handful of teams and no game modes, it offers little depth, and that's aside from the awful visuals. The new kid of the block, Strikerz Inc's UFL is still several months away; the latest FIFA has a clear run to the top of the football game charts.
FIFA
One selling point of UFL is allowing players to put together their own club from 5,000 licensed players. That has been FIFA's core strength since they expanded the game mode FUT in FIFA 14. FUT is the single-most profitable element of EA Sports' entire video game franchise, earning them huge sums of money. It is back in FIFA 22, as strong as ever, but it might be a little baffling for those new to the game.
FIFA Ultimate Team, often shortened to FUT, is the mode where you build a squad of players, using chemistry, to complete an effective squad for competition. You can play any formation and style, but your AI is better if the players have links; this can be nationality, domestic division or domestic club. You open packs of players to build your team and earn better ones by winning games and tournaments. There are some huge stars on the game, including legends such as Ruud Gullit. As explained in a Bwin guide to FIFA 22, you can't hope to get these icons early in the game, but you can find alternatives with similar stats from the array of talent on offer. By playing the transfer market and anticipating when prices will rise and fall, you might even be able to trade your way to a strong squad.
You'll also need to pick a team name, badge, kit and stadium, and you do this in the same way as building a squad, by using cards from packs. This is where EA Sports make their serious money because gamers can buy these packs with FIFA points, which can be obtained for real money. It is a highly controversial method of building a team and has attracted the authorities' interest for its 'loot box' mechanism, something the new UFL game claims won't be possible. For now, it is the only way you can build a great side on an online football game, leaving EA Sports in a strong position.
Once you've assembled a base squad from the free cards given and selected your team's other elements, it is time to get out on the grass. The FIFA game engine changes little from year to year, with parts of the fancy trick system first seen in FIA Street fluidly combined with a strong core football mechanic. Purists tended to prefer PES, but as it's not an option, many will find their way to FIFA for the first time. You can put your team in battles with real players, or AI, looking to win coins and build a better squad.
Aside from the match action, there are other side elements, such as a Squad Building Challenge, which allows you to trade unwanted cards for upgrades using a puzzle game mechanic. It's good fun and a way to lose 11 cards from your squad, with one usually the best outcome. Some challenges even require you to build seven or eight squads in exchange for one bonus card.
FUT is still the most popular monetized game mode of almost any game out there, certainly in the sports market. If you find yourself playing FIFA 22, it is almost certainly going to be where you invest plenty of time and maybe money.