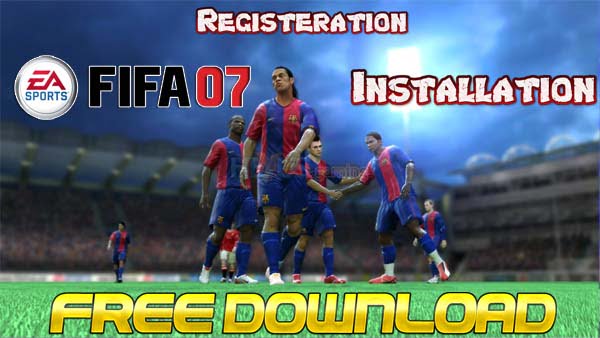 In this video tutorial you can learn how to Free Download, How to Install EA Sports FIFA 2007 Game on PC & Laptop in Urdu Language OR Hindi Language. You can also learn about WinRAR, System Requirements, Processor, RAM, Graphics Card, Storage disk size, Operating System and many more so watch Learn and also share with your Friends.
FIFA 07
FIFA 07 is the 2006 edition of EA Sports' series of football simulator video games. Developed by EA Canada, it is published by Electronic Arts. Electronics Arts developed the FIFA series, which gave rise to the FIFA 07 edition of the game. When it was released, FIFA series was one of the best, featuring significant improvements in AI and an online multiplayer mode. The graphics of the game at the time were cutting edge. Now, whatever flair was there is long gone. Graphics are quite blurry and do not compare to the newer games. The AI is considerably poorer than what you'll see in any game now. With respect to the mechanics, the game is still solid. You won't run into too many problems with faulty controls. A problem though, is that you can't play it on Windows 7 and onwards, making this rather limited in reach.
This FIFA features the first online multiplayer mode available. Also, to this day, the sound effects remain some of the best in the series history. It's one of the first as well to feature the ability to use tactics in the engine. Players and AI act quite realistically compared to their real-world counterparts. Also, EA introduced a Manager system, which is quite limited. This advancement has led to the continual addition and improvement of the modes of play.

Text= autorun.exe -DXInstalled
Download Links= Game – Driver Booster Pro – WinRAR – IDM