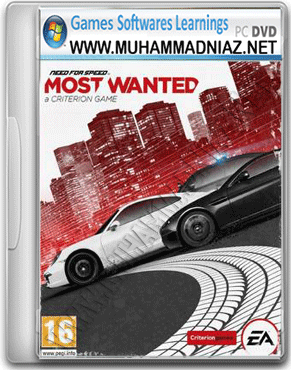 Need for Speed Most Wanted is a 2012 open world racing game with nonlinear gameplay. To be Most Wanted, you'll need to outrun the cops, outdrive your friends, and outsmart your rivals. With a relentless police force gunning to take you down, you'll need to make split-second decisions. Use the open world to your advantage to find hiding spots, hit jumps and earn new vehicles to keep you one step ahead. In true Criterion Games fashion, an enhanced Autolog puts your friends at the heart of your experience. In an open world with no menus or lobbies, you'll be able to instantly challenge your friends and prove your driving skill in a variety of seamless multiplayer events. Your rivals will do everything they can to stop you from getting to the top. In this world, there can only be one Most Wanted. 
Need for Speed Most Wanted 2012
he game uses Autolog, the competition-between-friends system developed by Criterion for Need for Speed: Hot Pursuit, and since used in other titles in the Need for Speed series. Autolog in Most Wanted plays a larger role and gives more information to players. Activities in-game allow players to earn Speed Points which can boost players up on the Most Wanted list. Autolog recommendations have now been integrated into the game world, rather than sit externally on the menu system. Most Wanted features a new social system called Cloudcompete, which strings together Most Wanted across all platforms in an inspired example of cross-compatibility. One profile is used for all versions of the game, allowing the player to rank up on one format and continue progress on another.




System= Core 2 Duo CPU 2.4 GHz
RAM= 2 GB
Size= 2.35 GB
Video Memory= 512 MB
OS= Windows Vista, 7, 8/8.1 and Windows 10
For more visit= www.muhammadniaz.net
Download Links Here