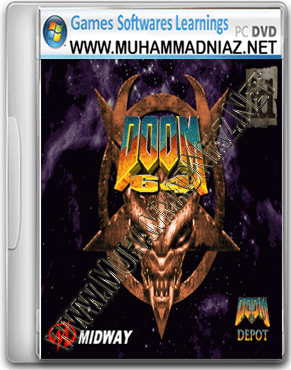 Doom 64 is a first-person shooter video game for the Nintendo 64 (N64) released by Midway Games on March 31, 1997. It is part of the Doom series of video games. Doom 64 plays almost identical to earlier Doom series; the player must advance through numerous levels fighting demons, collecting weapons and keys and hitting switches in order to reach the level's exit while surviving deadly traps and ambushes. Changes were made to the Doom engine for use in Doom 64, and gameplay elements were altered.
All the weapons from the original game are present, but redrawn with new sprites. The chainsaw was given two blades instead of one, the fists have bloodstained gloves on instead of brass knuckles, the plasma rifle has an electric core that emits a sparking sound when equipped, the rocket launcher has a small kick when fired, pushing the player back a bit, the shotgun's reloading cock is at the handle instead of under the barrel and the Super Shotgun reloads faster and causes recoil.
A new weapon known as the Laser, or "Unmaker", has been added, using the same cell ammunition as the plasma rifle and BFG. It was first mentioned in the Doom Bible and was planned to be featured in the PC Doom games but never appeared. Its appearance in Doom 64 is its only official appearance, and with the power of three ancient artifacts found in the game, it becomes more powerful by shooting three laser beams (at a quicker rate than default) instead of one, the first artifact increases the laser speed, the second artifact adds a second laser and the third artifact allows the weapon to fire three simultaneous lasers which can automatically aim separately from one another allowing the weapon to attack three different enemies at once.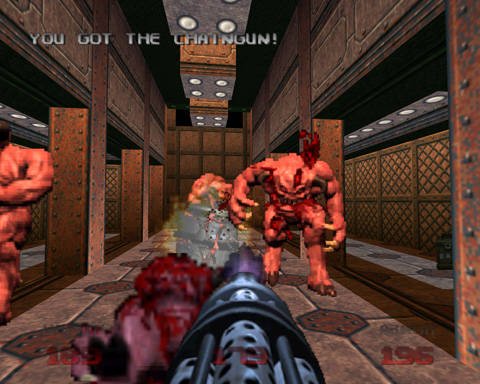 System= Pentium III CPU 733 MHz
RAM= 128 MB
Size= 78.72 MB
Video Memory= 32 MB
OS= Windows 98 ME 2000 XP Vista 7 and Windows 8
for more visit= www.muhammadniaz.net
Download Links Here