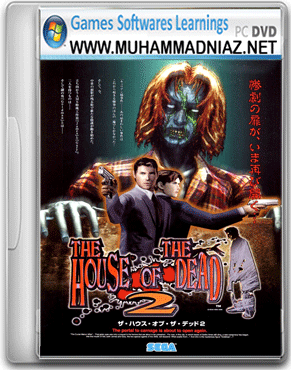 The House of the Dead 2 Just a gun that lines up with the sights doesn't seem too much to ask for. The often used phrase "Virtua Cop meets Resident Evil" doesn't quite do Sega's zombie-blasting arcade gun-game series justice, but it's certainly close enough to give you the general idea of what the House of the Dead series is all about. In it, you're part of a government agency in charge of stopping the machinations of the nefarious and incredibly monotone Goldman, a suit-wearing evil mastermind intent on wiping out the human race with his monster hordes for reasons that never really quite make sense – or have to, for that matter. If that sounds like the plot for the first House of the Dead game that's because, well, the evil is back!
While the graphics in the home version of the original HOTD fell far short of its coin-op cousin, the Dreamcast port of the second game is virtually identical to the arcade sequel and looks phenomenal. The monsters and their environments are incredibly well modeled and textured, and your gunshots blast gory green holes through the zombies (which look fantastic when they get up close enough to take a bite out of you) and the other assorted nasties.
The home version of HOTD2 also stacks up very well in terms of added value, with four different modes in all: arcade, original, boss, and training. The arcade mode is the heart of the game, wherein you shoot zombie after zombie and confront boss after boss. Original is essentially the same, but in it you can set your bullets for extra damage or expand your clip, but you're locked into the basic options. (In arcade, you can increase the number of your continues and lives.) Meanwhile, boss mode lets you practice taking on the game's boss monsters, and training mode sets you up in a number of point-blank-style puzzle/shooting levels, where you'll shoot a dozen creatures with only a limited number of bullets, save humans from zombie attacks, knock zombies off moving cars, and blast barrels within a time limit. This mode is great fun and carries the potential to be almost as strong and entertaining as the main game itself, save for a few drawbacks. you can also free Download Part 1 and Part 3 of this Game Series.



System= Pentium III CPU 733 MHz
RAM= 128 MB
Size= 97.8 MB
Video Memory= 32 MB
OS= Windows 98, 2000, XP, Vista, 7 and Windows 8