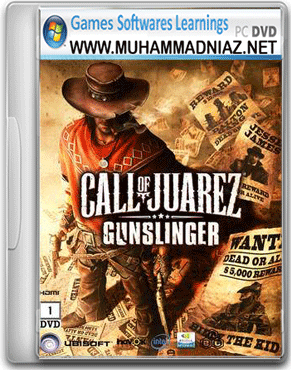 Call of Juarez Gunslinger is a Western themed first person shooter video game in the Call of Juarez series. Announced at PAX 2012, it released on May 22, 2013, via Steam, PlayStation Network and Xbox Live Arcade. Unlike its predecessor, Call of Juarez: The Cartel, it is set in an Old West setting and features three unique game modes (story, arcade and duel) while the setting is the life story of a bounty hunter named Silas Greaves.
Call of Juarez Gunslinger is a linear first person shooter game. Like the previous Call of Juarez games, the game consists of completing objectives to progress through the game. Staple gameplay to the series consists the bullet-time ability and the gunslinger duels.
New to the series is the skill points system, featuring a variety of perks and active skills to enhance survivability.
Call of Juarez Gunslinger has received generally positive reviews from critics. On PS3, IGN gave a score of 7.5 and on Xbox 360, GameSpot gave a score of 8. From the dust of a gold mine to the dirt of a saloon, Call of Juarez® Gunslinger is a real homage to the Wild West tales. Live the epic and violent journey of a ruthless bounty hunter on the trail of the West's most notorious outlaws. Blurring the lines between man and myth, this adventure made of memorable encounters unveils the untold truth behind some of the greatest legends of the Old West.



System= Core 2 Duo CPU 1.8 GHz
RAM= 2 GB
Size= 2.2 GB
Video Memory= 384 MB
OS= Windows XP (SP3) Windows Vista (SP2) Windows 7 (SP1) and Windows 8