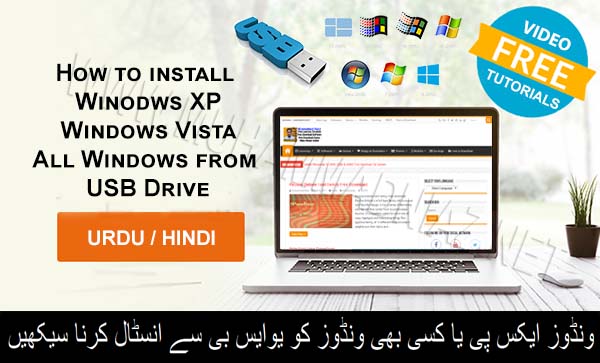 In this video learning tutorial you can learn how to Install Windows XP, Vista, Seven/7, 8/8.1 and Windows 10 from USB Drive in Urdu/Hindi Language, OR how to create bootable USB drives the easy way. In this Video tutorial i use Rufus utility that helps format and create bootable USB flash drives, such as USB keys/pen drives, memory sticks, etc. 
Rufus
It can be especially useful for cases where:
you need to create USB installation media from bootable ISOs (Windows, Linux, UEFI, etc.)
you need to work on a system that doesn't have an OS installed
you need to flash a BIOS or other firmware from DOS
you want to run a low-level utility
so Watch Learn and Also Share with your Friends.
also Check out for windows 10, 7 & 8/8.1
Password= www.muhammadniaz.net
Rufus Download Link