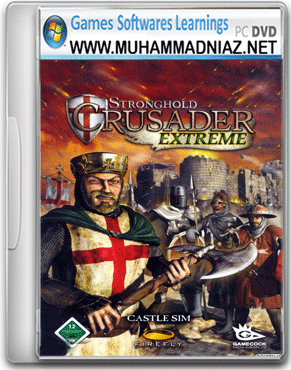 Stronghold Crusader Extreme is an updated version of 2001's Stronghold expansion, Stronghold: Crusader by Firefly Studios. Crusader Extreme is set in the Middle East during the Crusades era.
Stronghold Crusader Extreme has additions of larger armies of 10,000 men, new buildings and missions. Stronghold Crusader Extreme includes the following new features:
New Extreme mode which covers over 10,000 units on the battlefield
New buildings (outposts generating attacking enemies)
New tactical special powers (reinforcement, field hospital, rock volley attack, arrow volley, engineer team, macemen squad, uncover gold horde, call for knights).
New Crusader Extreme trail with 20 linked missions as well as new stand-alone maps (for single or multiplayer mode).


System= Pentium IV CPU 1.4 GHz
RAM= 256 MB
Size= 147 MB
Video Memory=
OS= Windows 2000, XP, Vista, 7 and Windows 8
Password= www.muhammadniaz.net
Download Links Here