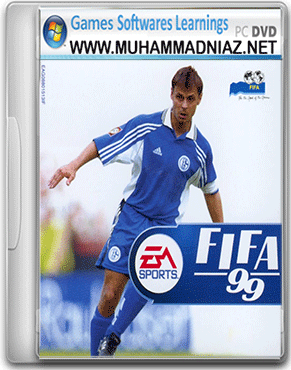 FIFA 99 is a good choice for the neophyte, and an almost essential upgrade for the die hard soccer enthusiast. EA Sports has produced some of the finest soccer games on any platform. Last year's two versions of the FIFA franchise came replete with more options, stunning graphics, and hours of gameplay than ever before. With terrific animations, dozens of special moves and in-game strategies, it begs the question: Is there room for improvement, aside from just keeping up with new hardware and processing speeds? Little, but there is some. EA tweaked the graphics, added commentary and celebrations, beefed up teammate AI, and "smartened" sideline control – making FIFA 99 a better choice for the neophyte, and an almost-essential upgrade for the die-hard soccer enthusiast.
All the moves you expect from an EA Sports FIFA title are here: flick passes, diving headers, slide tackles, and rainbow kicks. FIFA 99 adds new moves like directional chest-trapping to bring the ball down away from enemy players. You can fake the receipt of a pass. And draw fouls. And push the goalie down with the touch of a single button. It's now possible to volley an airborne ball directly to a teammate's head or feet. Shots on goal now include a chip shot and a poke shot to disarm the unsuspecting keeper. These aren't the same static goalies of last year's editions either. Instead of automatically grabbing and holding the ball every time, sometimes they kick the ball away, other times they fail to gain control and leave it in play, dangerously close to the goal. Plus, you can now have a hand in their control, and though this primarily means deciding when to pick up or drop the ball, it's now possible to charge enemy strikers. The threat of charging goalies makes offensive timing more of a critical issue.
Last year's double dose of FIFA titles was a little confusing for soccer fans. Releasing FIFA 99 so soon after is also confusing. Who would buy three games with nearly identical engines in just over a year (first person shooters notwithstanding)? FIFA Road to World Cup 98 had more than one hundred more teams than the laterWorld Cup 98, which in turn had a wider array of in-game tactics and plays, and FIFA 99 has more of each than either of its predecessors. EA Sports has made terrific, if sometimes subtle, improvements to AI and control, making it the obvious choice of the three.


System= Pentium III, CPU 500 MHz
RAM= 128 MB
Video Memory= 16 MB
Size= 44.98 MB
OS= Windows 98, Windows 2000, Windows XP, Windows Vista, Windows 7 also Windows 8
Password= www.muhammadniaz.net
Download Links Here