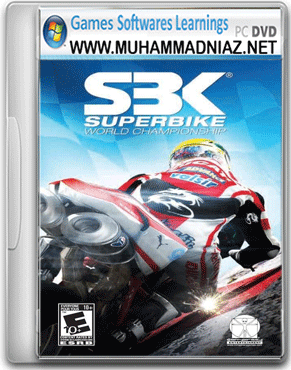 SuperBike World Championship It may not be the most realistic racing game ever created, but it certainly raises the bar for PC motorcycle racers.
You might expect Superbike World Championship to be just another arcade-style racer, a fun and flashy game with very little realism and nothing much in common with the sport it simulates, save the name. Fortunately for motorcycle enthusiasts, Superbike from EA Sports has a lot more going for it than a fancy 3D engine and a thumping soundtrack. Superb gameplay and a substantial dose of simulation style realism make this one of the best motorcycle games to hit PC screens in quite a while.
Superbike offers the same basic gameplay options you'll find in any good racer. Both single races and championship seasons are available, and you have the choice of either action or simulation mode for each. Six additional game options (difficulty, weather conditions, and so on) let you tailor each race to your tastes and skill level. If you choose simulation mode, you can also adjust nine realism settings, including the use of real Superbike rules, computer-assisted acceleration, braking, and the occurrence of engine failures.
The game includes 12 Superbike tracks, including Phillip Island, Monza, and Laguna Seca. Each is well rendered with plenty of detail to create a reasonably realistic racing environment. Just about every track has at least one particularly memorable bend, twist, or curve – Laguna Seca's trademark corkscrew turn, for example.
There are five bikes to choose from: Ducati 916, Honda RC 45, Kawasaki ZX7R, Yamaha YZF, and Suzuki GSXR. Each is evenly matched but offers a slight variation in instrumentation, engine noise, and color scheme (for the aesthetically minded gamers among you). In simulation mode, you can modify your bike's chassis (rake and trail), transmission (gearbox sprocket, rear-wheel sprocket, gear ratios), suspension, and tires for optimum performance. There's even a nifty telemetry analysis tool that lets you see how your bike performed in a particular race, so you can make the necessary adjustments. As with most racing games that let you modify your vehicle's setup, it's best to leave things alone unless you know what you're doing.
Action-mode races and championships are fairly straightforward: www.muhammadniaz.net You pick your bike (and your track, for single races), select automatic or manual transmission, and then hit the track. Simulation mode gives you more options but also ups the challenge level quite a bit. Single races involve an entire racing weekend, including practice, two rounds of qualification, and two official races. It seemed odd that no overall winner was crowned after the second race, but that's the way the Superbike Association does things, apparently.
Gameplay itself can be quite challenging, especially if you've let your reflexes and driving skills go to mush with pure arcade racers like Moto Racer 2 or Redline Racer. Superbike has more in common with UbiSoft's F1 Racing Simulation and Papyrus' Grand Prix Legends than with the arcade crowd, so be prepared to crash (and lose) often in the early going. Thankfully, the game lets you practice at your own pace and also lets you scale the difficulty to fit just about any level of driving skill. Another bonus: Even if you do wipe out a lot, Superbike offers some spectacular crash animations, as your bike skips along the ground with sparks flying, and your driver tumbles along behind. You can even choose to walk your bike back onto the course manually if you want (the default setting just plops you back on your bike at the point of the crash).

System= Pentium III CPU 500 MHz
RAM= 128 MB
Size= 68 MB
Video Memory= 32 MB
OS= Windows 98, 2000, NT, XP, Vista, 7 and Windows 8
Password= muhammadniaz.blogspot.com
Download Links Here