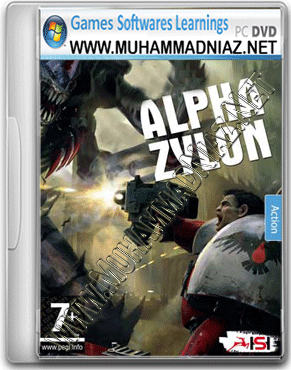 Alpha Zylon brings you to the darkest forests of Africa, the dry deserts of the middle-east and the most dangerous places on the rooftops of MegaCity. In six varying missions, you will take out dozens of enemies, traps, gun turrets, bunkers, jeeps, and other dangers with your knife, hand gun, machine gun, grenade launcher, satchel charges or even sniper rifle. Alpha Zylon for free now and find yourself in the heart of hostility. Perfect 3D graphics and captivating plot line make up an immersive gameplay. Various weapons and challenging missions will satisfy the requirements of the most proficient shooter-lovers.
Find lots of genuinely fabulous games at MuhammadNiaz.Net and play totally for free! Enjoy Operation Alpha Zylon together with your friends limitlessly and be thoroughly entertained!
Features:
Old-skool gameplay combined with latest graphical effects!

Fast-action 3D platform gaming with classic 2D gameplay!

Six varying levels taking place in the desert, jungle or city.

Also included: intense first-person view missions!


System= Pentium IV CPU 1.4 GHz
RAM= 256 MB
Size= 190.95 MB
Video Memeory= 64 MB
OS= Windows 98 ME 2000 XP Vista 7 and Windows 8

Password= www.muhammadniaz.net
Download Links Here