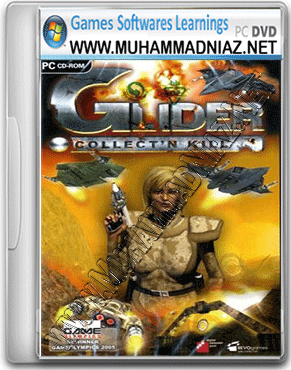 Glider Collect'n Kill a high speed flight shooter with addiction potential! You find yourself in a glorious future and you are a proud pilot of the Official Glider League. Hold your own in hard fights, you have never seen like this before – chases, 'circuit fights', and XXL battles with up to 8 players. Your way to to the top leads you through sewerage shafts and a big temple area from ancient times. The great agility, the exceptional game concept and the high speed create a unique athmosphere. So fasten your seatbelt, lift off and become the NUMBER ONE!
Glider Collect'n Kill
In this futuristic shooter game you will pilot one of several gliders in an arena to chase down and kill up to 8 opponents. Your choice from 5 different gliders will help determine the outcome of the battle in the different arenas. There are also 5 different arenas to choose from including, Sunset Valley, Sewerage, and Green Valley which was built in 3009 to celebrate the Glider League's 50th anniversary and harkens back to the days of medieval castles and rolling hills of Earth.


System= Pentium III CPU 1.0 GHz
RAM= 512 MB
Size= 183.9 MB
Video Memeory= 32 MB
OS= Windows 98 ME 2000 XP Vista 7 and Windows 8
if you face any problem in downloading OR Installation so click on this and watch tutorial
Password= www.muhammadniaz.net
Download Links Here