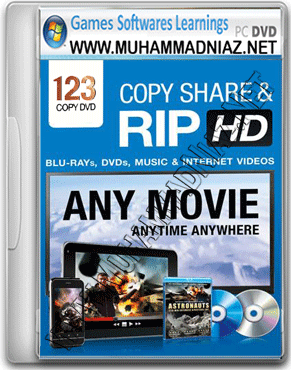 123 Copy DVD is your hi-def digital media solution that's fully loaded with all the features you need. Preserve and share any Blu-ray, DVD, or download media with any device. 123 Copy DVD Platinum comes standard with Ultra 4K HD capability, full intel support for enhanced multi-threading, and support cloud streaming to any of your devices.  
Copy & Burn Videos
Make 1:1 copies of your movie library or burn your own DVDs and Blu-rays from downloaded movies and video files.
Convert Movies & Videos
Convert DVDs, Blu-rays, and Internet videos into popular media formats to play on multiple devices. Supports all major devices.
Download Internet Videos
Capture and burn your favorite online moments and media from popular video streaming websites.
Custom Video Editor
Create custom Blu-rays and DVDs from downloaded movies and video files. Edit videos, create menus and use transitions.
Blu-ray Capabilities
Ensure your Blu-ray collection is protected with features like copy, convert, and burn Blu-ray discs and more.
Audio Converter
Preserve, protect, and enjoy all your music in full digital quality. Convert music and audio files to all popular formats.
Backup & Archive Files
Backup your movies, music, and important files by burning data discs using CDs, DVDs, and Blu-rays.
Video Recording Capabilities
Record and upload your personal videos using capture cards or webcams from your computer.
Image & Slideshow Editor
Edit your photos and create slideshows with music. Combine photos, music and movies to create multi-media experiences.