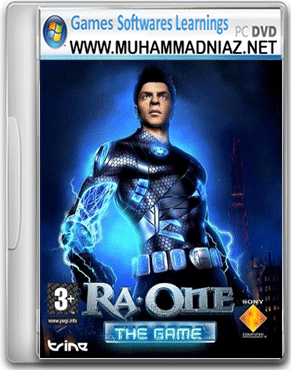 RA.ONE Game Play as G-One, Shah Rukh Khan, on your PC, in this exclusive downloadable game from Microsoft Windows. 
RA.ONE The Game
A prequel to the movie, RA.ONE The Game introduces the key film characters and the various superpowers they have in the film. The game storyline has been developed by Shah Rukh Khan so that there is an intrinsic connection between the game and the movie.
The game provides an opportunity to the players to play as the key characters of the film: RA.ONE or G.One. Beyond these two characters, a few other key characters will also be included in the game. The film characters have been replicated closely for looks and animation and use the actual voice-overs from Shah Rukh Khan.
Under the guidance of the SCEE team in London and in close co-ordination with the Red Chillies team for film characterisations and VFX, the game is being developed locally in Mumbai by Trine. RA.ONE: The Game is loaded with intuitive action moves together with striking graphical representations. Gamers, for the first time in the history of Indian cinema, can play various action sequences from the movie in the game itself.
Featuring 6 unique characters and more than 20 game play environments from the RA.ONE Universe, the game boasts multi-player action levels, including a robust set of assorted game mode options, and allows gamers to participate in an infinite number of challenging matches.
RA.ONE The Game is also available on PlayStation 2, Microsoft and Xbox.



Download and Extract with WinRAR
Password= www.muhammadniaz.net
Download PCSX2 PlayStation 2 Emulator
Open RA.ONE Game File in Emulator and Play The Game
Password= www.muhammadniaz.net
Download Links Here